Getting Started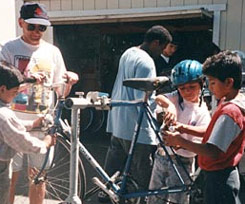 Let Us Help You Get Started
As the largest online network of participating nonprofits, we help thousands of organizations recruit volunteers every day. Regardless of your volunteer needs, we can help. As a VolunteerMatch member, you can post your volunteer opportunities, track your interested volunteers, increase the visibility of your organization and more! The best part? Registration is free, and only takes a few minutes.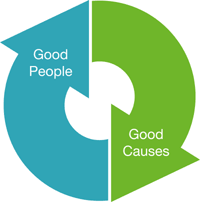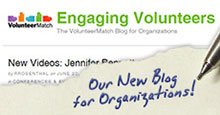 Read Engaging Volunteers
Our new blog for organizations has articles, interviews, and tips on how to recruit and manage volunteers more effectively to reach your mission.
Preferred Partnership Program
VolunteerMatch partners with national nonprofits like American Red Cross, The National MS Society, and Senior Corps to help all their affiliates recruit and manage volunteers. Interested in becoming a Preferred Partner? Learn more!
Download PDF
Did You Know?
It's easy to post volunteer opportunities in more than one ZIP code! Increase your visibility with our Multi-ZIP service.
What Our Users Say
"I LOVE you guys! We have attracted MARVELOUS volunteers from your site who have been invaluable in their experience, skill, and generosity! We wouldn't be on nearly as solid footing if it weren't for you guys!"
Eve Penny Cowen
Founder, The Future Leaders Institute